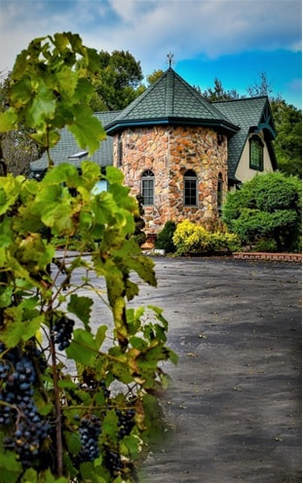 And Now...
Something Completely Different!

The Wisconsin Association of Energy Engineers (WAEE)
invites you to an afternoon of "Leisurely Learning"
at Trout Springs Winery.
Incredibly Unique - Especially Sustainable!



Come to our next event Wednesday July 24th

and learn all about pairings. Wine, fish, poultry and
Geothermal Energy... Yum!


The WAEE, when the time is right, is quite willing to mix business with pleasure. On July 24th in Greenleaf Wisconsin the time will be right. Scheduled for July, our learning tour will take us to Trout Spring Winery. There we will have the opportunity enjoy a summer afternoon visting a country vineyard and learn about combining sustainability and wine production.

I am not going to even attempt to describe this one. Just too much. Sustainable stratagies that include bug munching chickens, a trout hatchery, geothermal energy have all come together in the production of award winning wines.

Trout Springs Winery has been been acknowleded in the prestigious national publication, "The Grape Vine". They were also recognized as winery of the year by the Wisconsin Grape Growers Association. The winery was also designated "Green Master" the highest honor bestowed by the Wisconsin Sustainable Business Council in 2018. (Press release)

The best bet here is to visit The Trout Springs Winery website. Learn about what they have done, what they are doing and all about "Clamping" :- )

For those interested in learning the absolute most, there will be a wine tasting after the tour
:- ) Seperate fee for tasting of $5.00

The Trout Springs Registration page is up. You will want to register early as there is limited capacity, topping out at 55.